---
Narrow kerf width and small corner radius
DAW4110 is capable of cutting inner corners with a radius, R, of 0.3 mm by achieving a 0.3 mm kerf width using the waterjet saw. Thus, the equipment is suitable for processing narrow sections.
Abrasive recycling
Employs a recycling system to collect and recycle abrasives without drying using a premixing system.
Cuts workpieces with contour dimensions from input data
Using the automatic tool correction function, the DAW4110 can correct input data, according to measured values for the kerf width, before cutting the workpiece.
Processing example
Cutting glass epoxy substrate with copper wiring
Supports the separation of multilayer substrates with an insulation layer thickness of less than 100 µm, such as Low-K films. Improves yield and contributes to lower cutting costs because burring and smearing are minimized.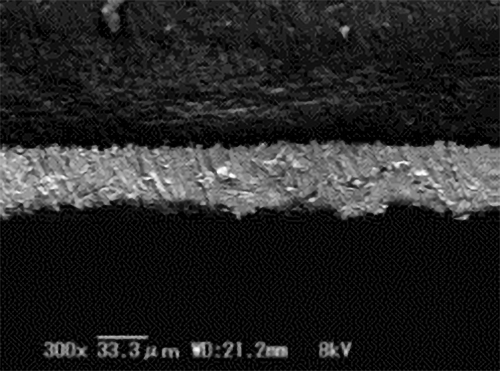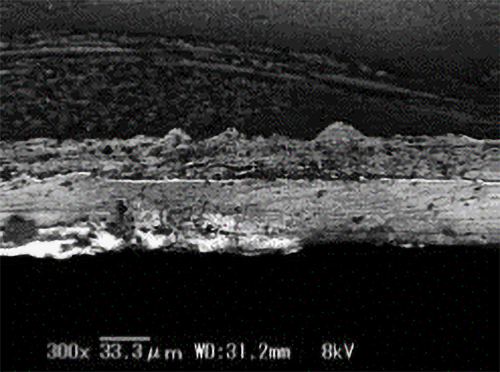 Cutting titanium
Capable of cutting materials susceptible to cutting defects caused by processing heat, such as titanium and stainless steel.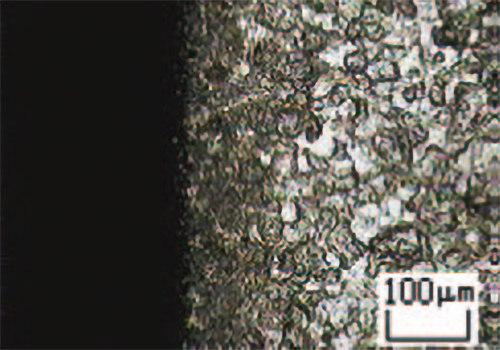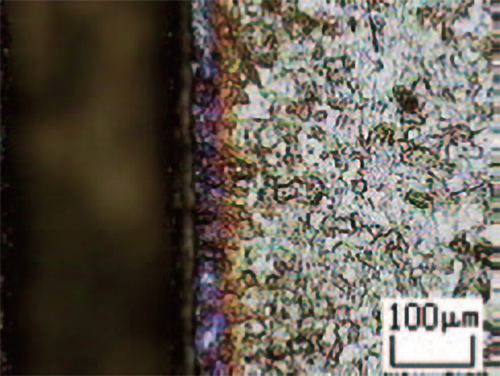 Workability target
| | | |
| --- | --- | --- |
| | Cutting speed | Cutting quality |
| Superior Workability | Resin materials, metal materials, and laminated resin and metal materials | Resin materials, metal materials, and laminated resin and metal materials |
| Difficult Workability | Materials harder than aluminium | Hard and brittle material such as Si |
* Actual workability depends on the workpiece.
* The vertical cross-section surface and surface roughness may not be applicable for important workpieces.
* Partial cuts and the processing of very hard materials is not possible (such as grooving or concave processing)
* For details, please contact your local sales representative.
---
Specifications
*Product appearance, features, specifications, and other details may change due to technical modifications.
*Please read the standard specification sheet thoroughly before use.