---
Supports a diverse range of workpieces
The DCS1441 supports Φ3- to 8-inch tape and frame. The equipment also supports square workpieces up 250 x 250 mm as an option.
Easy operation
The cleaning sequence can be easily edited using the LCD touch panel. A simplified setting mode, which enables the cleaning operation to start after entering the workpiece size, table rotation speed, and the number of cleaning arm swing or cleaning time, can be selected.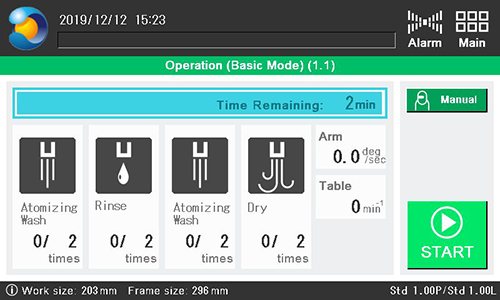 Space saving
The space-saving design has a narrow width.
Atomizing cleaning (option)
A unique atomizing cleaning nozzle is used for effective cleaning. Mist generated by the atomization of purified water with high-speed airflow allows processing particles to be removed efficiently. In addition, DCS1441 offers the high-performance atomizing cleaning specification with a higher cleaning effectiveness.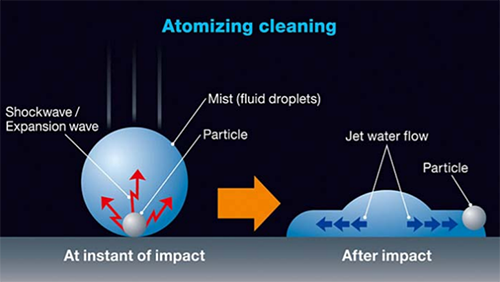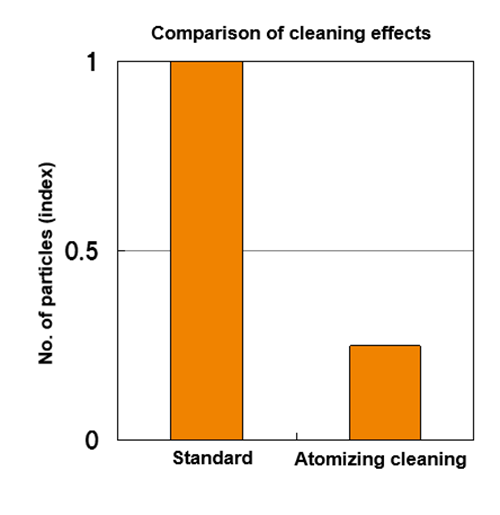 ---
Specifications
*Product appearance, features, specifications, and other details may change due to technical modifications.
*Please read the standard specification sheet thoroughly before use.